Brands
Revamp Your Closet With These Apparel Brands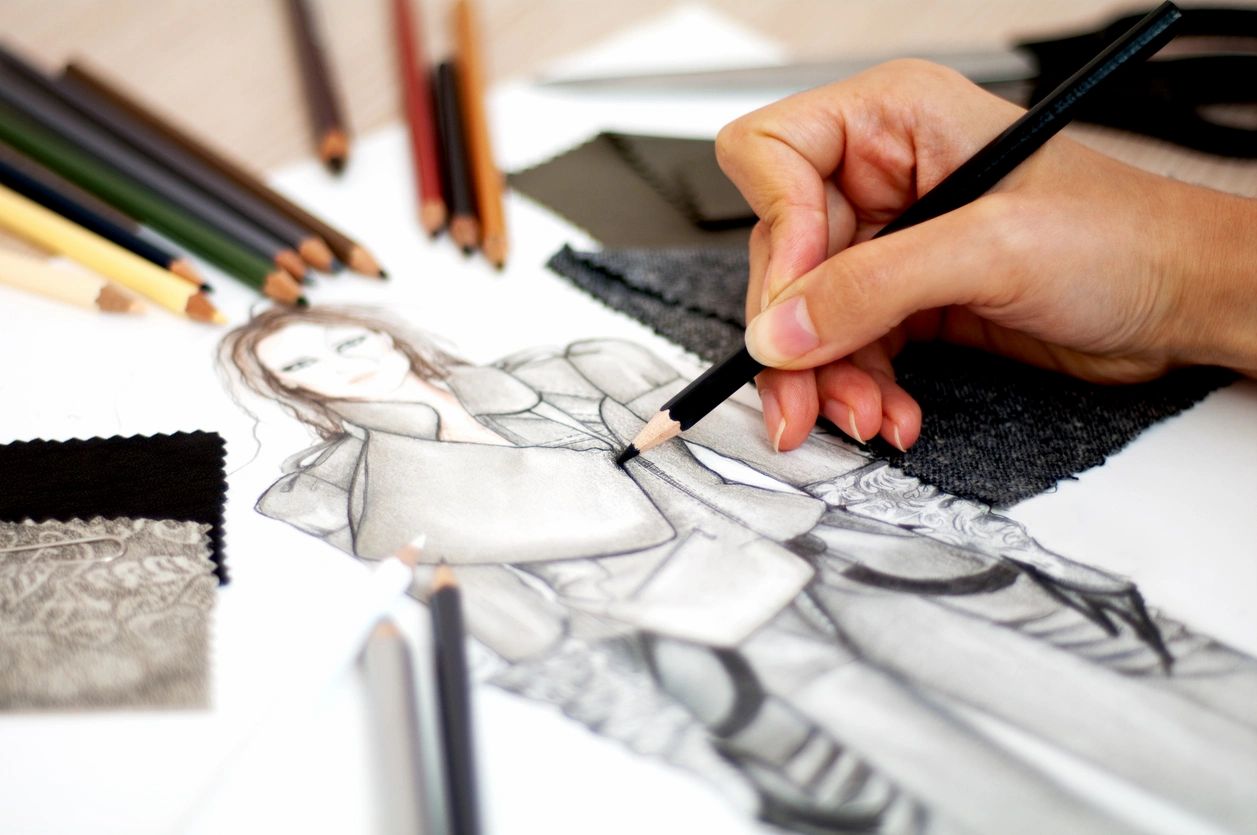 Let these apparel brands help you revamp your closet. Because it's May and we all know what that means. Spring cleaning! And, while you are spring cleaning your entire house from top to bottom. Don't neglect your closet. And with all the catching up we'll all be doing after quarantine is over think of how handy all the new outfits will be. So sit tight and buckle up for this list of apparel brands running promotions during social distancing.
Revol Girl

At Revol Girl, they believe that not only should every single human being who has a period feel completely protected, but you should also feel empowered. Thus, they created an undergarment line for all needs. From gender-confirming menstrual care to period undies that actually fit you properly – no matter your size. So place an order to feel more empowered than ever before and get 15% off period underwear using the code VOLUME15.
Website: https://www.revolgirl.com
Ecolove

With the hopes of inspiring women to be confident in their own skin and their outfits. Ecolove handmakes eco-friendly and sustainable clothing for women of all sizes. So eco-friendly that with leftover materials, they create other designs or fun accessories. And for a limited time, they are offering free shipping and returns to all Canadian customers.
Website: www.ecolove.shop
House of Dwir

HOUSE OF DWIR is a humanitarian brand. What does that mean? Well, their goal is to create a new movement whose purpose is to make a better world by buying local products. If that's a cause that is near and dear to your heart support them and receive 30% off the entire collection automatically applied at check-out.
Website: https://www.houseofdwir.com
KATE&FRANCES

Kate and Frances create limited-edition collections of sculptural silhouettes, which allows the wearer space and the platform to express their own identity. The brand was founded on the following values: craftsmanship, honesty, integrity, creativity, and sustainability. Which is kept in mind when making every piece. And, for your first order, you'll get 20% off.
Website: https://www.kateandfrances.com
CASA COMO AND DESIGN

Casa Como is a contemporary fashion clothing brand based in Toronto, Canada. Founded in 2011, Casa Como's aesthetic consists of standout basics, clean cuts, and specialty fabrics with tasteful feminine and masculine elements. An apparel brand perfect for urban style influencers or anyone with a minimalist, less is more style. Right now, they are offering free shipping for orders over $100.00 and a free mask.
Website: casacomoboutique.com
Cedar and Vine

There's an understated beauty in timeless design. This is the philosophy out of which Cedar & Vine was born. Since they've been designing clothes with the intention of adding more transparency in the apparel industry and connecting with like-minded people. And, with the code COMETOGETHER, you can get free shipping and returns on all in-stock garments. In addition, get 10% off all garments.
Website: https://cedarandvine.net/
CF FD Studios

CF FD Studios aims to provide luxurious casualwear of the highest quality. That includes materials, performance and style. They are also committed to ethical and responsible production. All while creating pieces that rest on a simple minimalistic philosophy of quality over quantity. And, during social distancing, get one, two, or three pieces and get 30% off with the code SHOPFROMHOME at checkout. Moreover, $10 of every purchase will go to UNICEF for COVID-19 relief
Website: https://www.carolynferreira.com
Copious

Copious was founded by, owner and designer, Carissa McCaig. As the brand has evolved so has Mccaig's perspective on how clothes should be made. Rather than being wasteful and making new clothes. She launched a new line: Threaded. All pieces are from the Salvation Army's and Mccaig's adds hand embroideries on each piece to make them one of a kind. If you are a fan of thrifting you'll love this line and you'll receive free shipping on all THREADED pieces applied at checkout.
Website: https://www.copiousfashions.com/collections/threaded
Dotty

Dotty has the simple mission of bringing you clothes that you can add to your closet that are machine washable, wrinkle-free, and to design for real women living real lives. Doesn't seem that simple? Well, they make it happen. And, you can support them by placing an order and enjoy 20% off with the code "inthistogether".
Website: www.dotty.ca
Em.Me.Ma

After years of having dabbled in everything under the fashion sun, Emily found the perfect fit when founding Em.Me.Ma. An eco-conscious underwear line made from altered and revamped textiles to eliminate unnecessary waste in landfills. Now that's a great cause we can all stand behind. And, not only are you preventing unnecessary waste in landfills you'll get up to 27% off on select Em.Me.Ma products.
Website: https://emmema.com/collections/sale
Goronga Studio

Goronga Studio's vision is to bring a hint of Scandinavian design into all wardrobes in Canada and around the world. But their sense of global community doesn't stop there. Because with every purchase from Goronga Studio you will support girls' education in Southern African countries through an organization called Jointed Hands Welfare Organization. Thus, support a local business and an international organization and get free shipping in Canada and the U.S. In addition, you'll receive a 25% discount with the code StaySafe<3.
Website: https://www.gorongastudio.com/discount/StaySafe%253C3
Lights of All

Of the many incredible apparel brands, next is Lights of All. A vegan, sustainable, and ethical clothing brand. They only use the best and highest-quality material keeping animals and the planet in mind every step of the way. As for their ethos, it's all about timeless, unique and comfortable styles. If adding a few timeless pieces to your closet sounds good to you. Let Light of All make the deal even sweeter by offering free shipping within Canada on orders of 150$ or more.
Website: https://lightsofall.com
Mas Montréal

At Mas Montreat, they give fabric waste a new purpose. How do they do that? By making sustainable, locally made pieces from deadstock fabric. The brains and founder behind the operation is Mckenna Bisson and they are giving customers free shipping for a limited time.
Website: www.masmontreal.com
Mimi Island Designs

If two brains are better than one than Mimi Island Designs are off to a good start. Founded by a mother-daughter duo, Mimi Island Designs makes flattering, feel-good flattering loungewear and sleepwear. So get comfortable with their collection during quarantine and get a 15% discount when you use the code SPRING15. Plus free shipping in Canada on all orders over $175.
Website: https://mimiisland.ca
MOOVment Design

As the brand name suggests, MOOVment Design makes clothes you can move. No tight, difficult to breathe in fabrics and clothes that leave marks when you take them off. Instead, all their clothes are made from bamboo fibre. Meaning it's hypo-allergenic and antiperspirant. So get those summer outfits ready and get 25% off and free shipping on their spring 2020 collection.
Website: https://moovmentdesign.com
pippa and peach

Pippa and Peach is a Niagara based clothing company dedicated to making comfortable and fashionable loungewear. And of all the apparel brands on this list, they are the only ones who make clothing for ladies and girls alike. So shop for yourself and the little ones in your life. With that, use code "independent20" for 20% off your entire purchase for a limited time.
Website: https://www.pippaandpeach.com
Travel Refined Fashion
We've come a long way since the beginning of with article but we hope you are still with us for this final apparel brand: Travel Refined Fashion. They have been designing high quality and functional pieces for over 20 years now. They specialize in clothing for women who love travel, packing light, and choose to live a 'less is more' lifestyle. If that speaks to you support them and receive a multi-way face mask with a purchase of $200 CAD or more before taxes and shipping.
Website: https://dianekroe.com
With more local choices of apparel brands than ever before your closet is going to be looking and feeling the best it ever has. And, those new outfits will be perfect for all the brunches, dinners, happy hours, and more we're all planning once quarantine is over.