Brands
Hang These Art Brands On Your Walls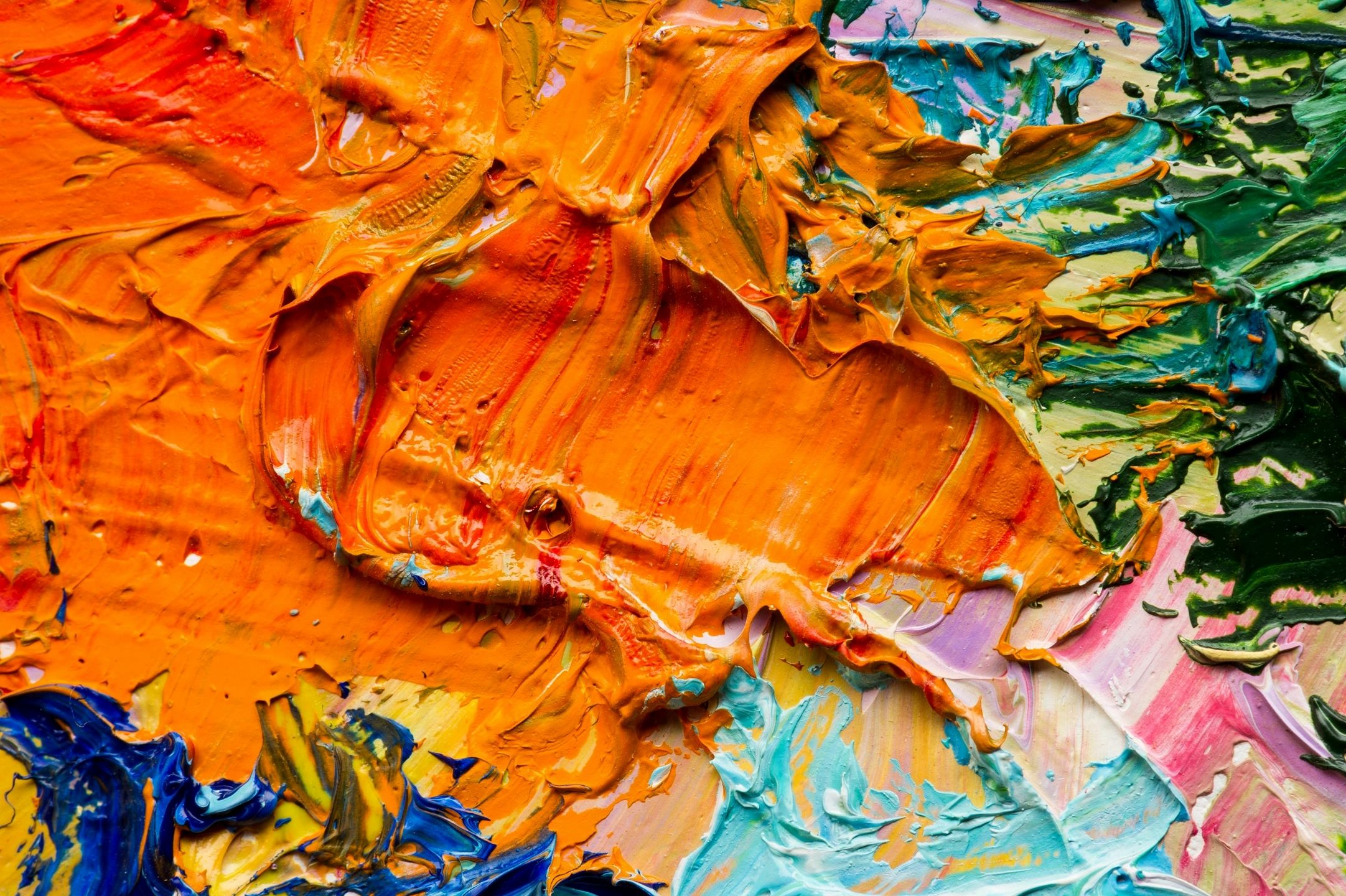 These art brands we're spotlighting below do it all. From artwork done directly on a computer. Portraying public figures as animals. To glasswork inspired by Canadian nature and wilderness. So, if your walls are getting a little bland after all this time in quarantine. Or you're looking to change around the decor. Rely on this list of independent art brands to paint, design, and stitch what you are looking for.  
Richard Ahnert Art
Toronto-based artist Richard Ahnert takes anthropomorphic painting to a new level. He uses the relationship between animals and humans to explore multiple themes. Such as emotion, metaphor, and narrative with a satirical twist. Accordingly, storytelling, understated humour, and deep reflection are at the heart of his practice. For a limited time, he is having a sale on prints and original oil paintings.
Website: https://richardahnertart.bigcartel.com/
Luc Tessier
Luc Tessier is a Canadian self-taught artist based out of Quebec. He took up painting in 2011 as a means to express his love of music. Unlike others on this list, he creates his works of art on a computer. And plays with colours and contrast to make visual effects. The best part, Tessier is offering 15% regular priced works. He is also able to fulfill custom orders in various sizes and colours.
Website: www.luctessierpeintre.com
Eleanor Lowden
Eleanor Lowden is a Toronto based painter who focuses on universal themes, local scenes, figurative paintings, and landscapes. Her work is inspired by everyday passing life, bustling cities, and busy schedules. So whether it's someone walking their dog, people shopping, or a couple holding hands. If it's everyday life you can find it in an Eleanor Lowden painting. To get your own visit her website and receive 
Website: www.eleanorlowden.com
Morgan Jones Art
Morgan Jones is inspired by the casual observation of the people and world around him when it comes to his work. Guided by his tendency toward patience, perseverance, and effort, his philosophy embraces trial and error, which he believes are wonderful teachers. And if you've ever wanted to see the TTC in a new, more mystical perspective. Check out Morgan Jones Art and get 25% off of select works.
Website: www.morganjonesart.com
Katherine Muir Miller Paintings of Canadian Storytelling Artist
Katherine Muir Miller's art showcases Canadian landscapes from coast to coast. Through her travels, she captures landscapes that captivate and connect her to nature. Her recent inspirations have been the challenging times we as a human race are facing. And during this time, she is offering 10% off of the frame when a painting is purchased.
Website: https://katherinemuirmiller.com/central-canada-collection/
 Tony Taylor Art
Ever wondered what your favourite public figures from history, politics, business, sports, music, and movies would look like as animals? Well, you wouldn't be the only one. Tony Taylor Art oil paints these icons on birch panels to make you smile and give you something unique to hang up on your wall. And for a limited time, get 20% off your entire order with code "STAYHOME".
Website: https://tonytaylorart.com/
Karma by Sets Art
From wall art to cutting boards, Karma By Sets Art has the most unique resin home accessories. Which comes in various sizes, material, and colour schemes. And the can enrich your life beyond your home whether it's your office or your cottage. Add a few pieces to your home and life and get free shipping on all orders.
Website: https://www.instagram.com/karmabysetsart
La Pimbêche
La Pimbêche is a lifestyle brand based in Montreal, QC. It was founded by artist and entrepreneur Patricia. Her art revolves around art societal issues and gender stereotypes just like the Frida piece pictured above, for instance. For artwork with a modern take, support La Pimbêche and receive free shipping with the promo code LOVEFREESHIP.
Website: https://lapimbeche.com
David Shia Artglas
David Shia Artglas work is influenced by Canadian nature transitioning through summers and winters, from water to ice and back again. With a key emphasis on transition. He creates these distinctive works of art by using the kiln as an instrument and controlling both heat and time. Right now, you can get free shipping on your order. And the maple base is included.
Website: https://oneofakindonlineshop.com/david-shia-artglas/
Marijke Bouchier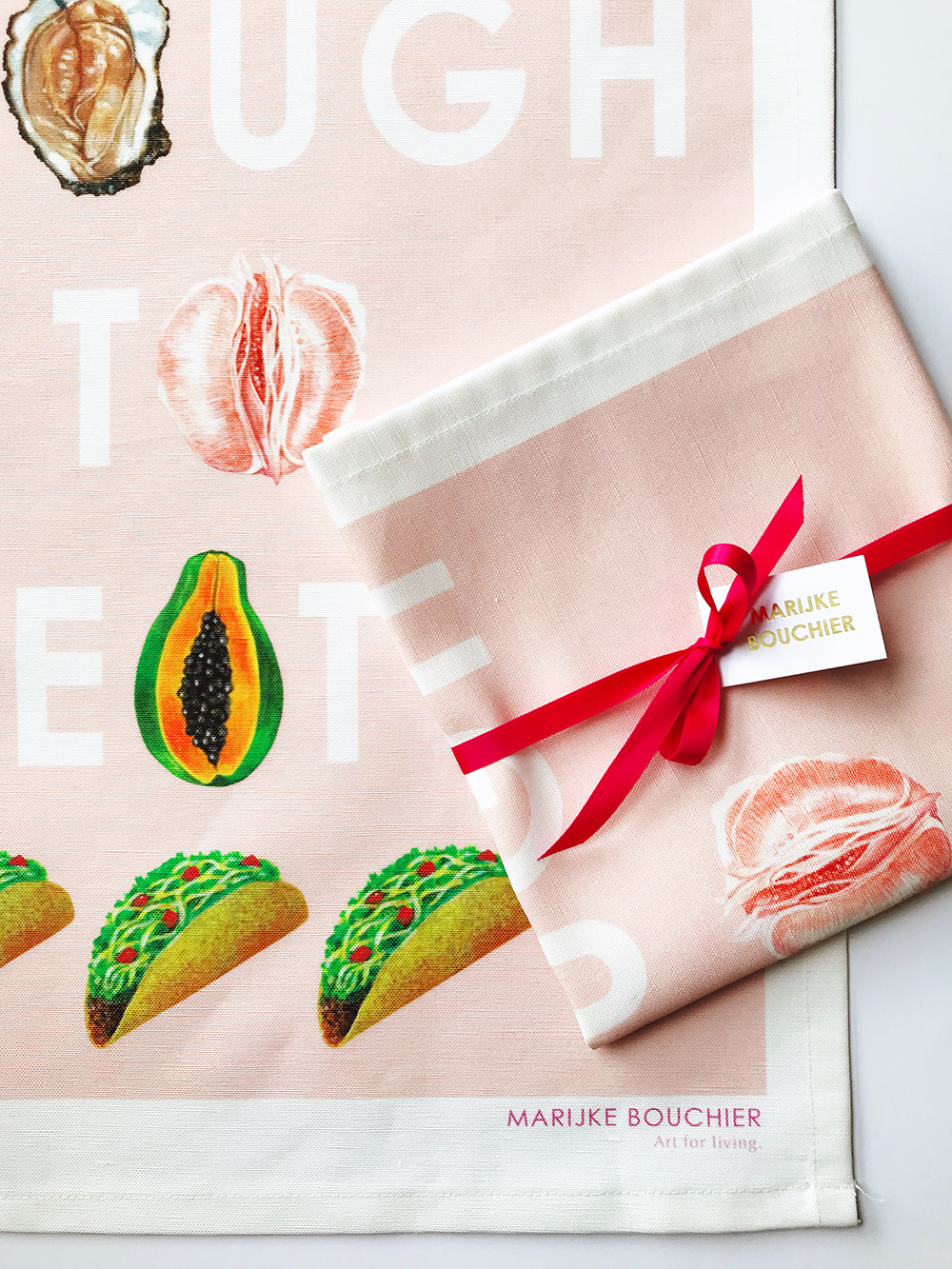 Marijke Bouchier is an interdisciplinary artist, originally from New Zealand, now based in Toronto, Ontario. Over the years, Marijke has moved fluidly between a variety of mediums, such as performance, video, sound, writing, sculpture, painting, and drawing, but now focuses most notably on painting, illustration, and surface design. So spice up that living decor or cook in style with free shipping on all orders across Canada.
Website: www.marijkebouchier.com
Anu Raina Design Inc.
Last but certainly not least — on this lengthy list of talented artists — is Anu Raina Design Inc. She wears many hats as an artist who has been featured at Art Gallery of Ontario and the Textile Museum of Canada. And as a fashion designer who debuted her ready to wear clothing and accessories collection at Toronto Fashion Week in October of 2010. Therefore, for a little bit of print art or a little bit of fashion support Anu Raina Design. And, get 30% off her online shop using the discount code "Inland2020".
For even more independent brands — snacks, furniture, clothes, and more — check out our brand new website www.shopindependent.ca. You can share, #shopindependent, or support in any other way you see fit.