Brands
Jewellery Brands That Will Add Bling to Your Quarantine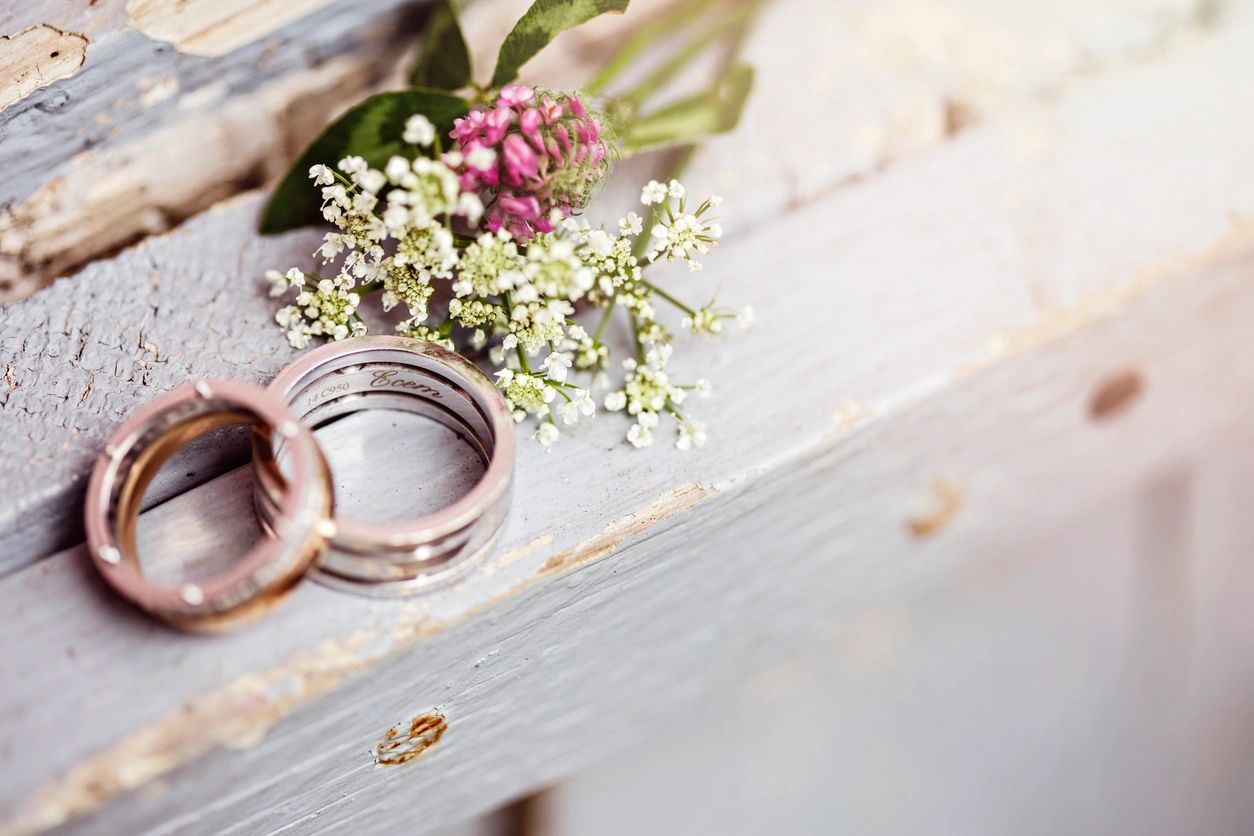 Here are jewellery brands to add a little bling to your quarantine outfits. Whether that outfit is pyjamas, businesses on top and casual on the bottom, or athleisure. Find a piece you'll be able to wear now and show off long after quarantine is over. And, with Mother's Day coming that's even more reason to support these independent jewellery brands. So whatever you're looking for and whoever it's for, you are sure to find that special piece among these independent jewellery brands.
Marina Babic Contemporary Fine Jewellery
Marina Babic Contemporary Fine Jewellery creates miniature pieces of art for the body. A fun, quirky way, its founder, Marina Babic describes jewellery. As for the design process, Babic starts by forming a copper model or carving a block of jeweller's wax. Then, she uses both traditional and cutting-edge goldsmithing techniques to fabricate her pieces in sterling silver and high karat gold. And, get your own miniature pieces of art and free shipping for orders over $250 all your at it.
Website: https://marinababic.com
Enarmoured

Enarmoured is a handcrafted small-batch jewellery brand founded by Jordan Clarke. From sketch to completion, each piece is unique and formed lovingly by hand. So there's no time like the present to get yourself a new pair of earrings, a bracelet, or anything your heart desires because their collection is tax-free and she'll make the deal even sweeter with free shipping.
Website: www.etsy.com/ca/shop/enarmoured
Malleable Jewellers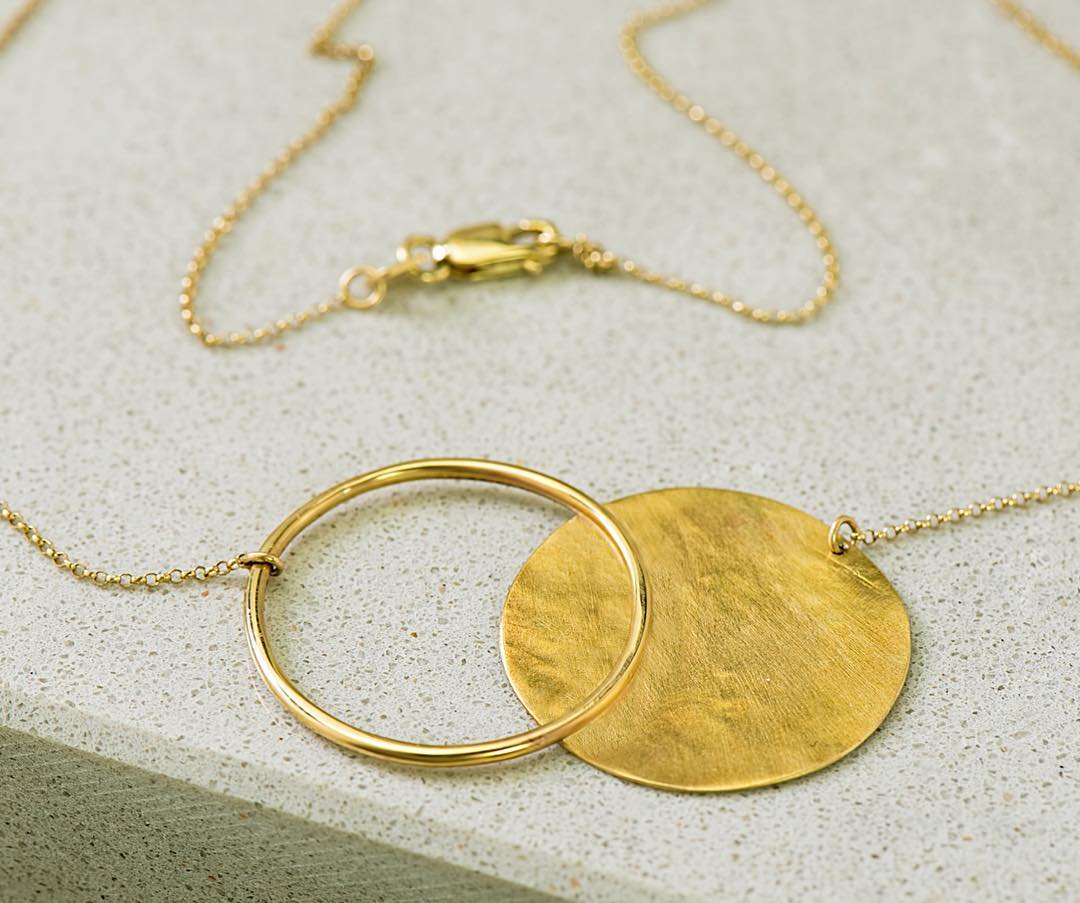 Malleable Jewellers is an ethically-conscious jewellery brand. But, what makes them ethically-conscious and eco-friendly? Well, they re-purpose precious metals to create stunning, minimalist pieces. And, right now, they are offering a 15% discount on their entire catalogue. So, if custom-made, minimalist jewellery sounds like something you'd like to add to your collection. All you have to do is use the code #allinittogether at checkout.
Website: https://malleablejewellers.ca
HEN + Bear

Hen + Bear was hatched in 2011 by founder, owner, and designer Genevieve Smolders. With a Bachelor's in Design from Ryerson University, Smolders draws inspiration from her love of fashion, travel, and life events. Available in 30+ boutiques — from Victoria, BC to St. John's, NL — and her online store. Hen + Bear is perfect for all the free-spirits drawn to bohemian style jewellery. And, when you place an order, you'll get 10% off your first order with code "tenpercent".
Website: www.henandbear.com
LanaBetty

Lana Betty makes geometric contemporary jewelry. They do so by combining traditional goldsmithing and 3D design. As a result, the jewellery they create is made up of unique shapes, angular lines, and lovely semi-precious gemstones. At Lana Betty, it is all about evolution, passion, beautiful materials, and thoughtful design. Which is reflected in every piece. So, get a pair of earrings, a ring or whatever your heart desires and get free shipping.
Website: https://www.lanabetty.com/
Lidia

If fine sterling silver pieces are what you lean towards when looking for a new piece to add to your collection. Than, Lidia is the perfect independent brand for you. With a minimalist approach, Lidia wants everybody who wears their jewellery to feel fabulous and invincible every day. Bonus, you can get your own custom made family necklaces with charms representing each member of your family including pets. And, during quarantine, get free shipping with the code FREESHIPPING at checkout.
Website: iwearlidia.com
Michelle Ross

Michelle Ross is a Toronto-based jewellery designer. She uses semi-precious stones, metals with glass, ceramics, and vintage finds to create her collection. This results in bold, tactile, and contemporary jewellery. That are influenced by a love for timeless aesthetics. A deep passion for elaborate textiles and embroidery. And an everlasting curiosity for history and travel. So, place an order with Michelle Ross to get free shipping on all orders across North America.
Website: www.mnross.com
PURSUITS

Pursuits is a collective of artisans based in Toronto who makes small batch jewellery collections. Their design approach involves the manipulation and exploration of bold shapes and striking forms. So, for yourself or the people in your life who love creative and artisanal pieces. Shop Pursuits and get 30% off your purchase when you buy 2 or more items.
Website: https://www.facebook.com/pursuitsca
SAMA RAKK
At Sama Rakk their specialty is earrings. But not just any boring, dull earrings. They make creative, fresh, colourful, and bold statement earrings. And they are all made from the highest-quality acrylic glass, brass, silver, and gold. So, for your next video chat whether its with loved ones or for work these earrings will definitely be a talking point. And, when you place an order, you'll receive 10% off your order with the discount code SUPPORTLOCAL.
Website: samarakk.com
THIS ILK

This Ilk has been around since 2008 making textured statement jewelry. How do they do that? By combining comfortable lightweight and ornamental aesthetics designs. Handmade in Montreal, each piece is carefully crafted into wearable art in limited quantities. So let your personality shine through with their large earrings, bracelets, necklaces or body harnesses. And they are giving all customers free shipping within Canada with the code DISTANCINGSHOPPING.
Website: thisilk.com
Vé

Vé designs and creates sleek and sophisticated sterling silver jewellery that integrates natural stones. They meticulously choose each stone for their unusual colour and shape to add a creative challenge and a unique style to their jewellery. Because, where's the fun in perfection? To get your hands on a piece of their collection visit their online store and receive free shipping for orders over $40.
Website: www.veroniqueroy.com
Vintage Glory 22
Vintage Glory 22 officially launched It's first collection in July 2017 after multiple attempted passion projects and business endeavours by founder Camille. Once she found jewellery design it clicked right away. Since she creates each collection with the intent of integrating new materials, adding unique textures, and pushing her creativity to new limits. And Camille wants to share her passion for jewellery designing with you so she's offering free domestic shipping & sales in their clearance section.
Website: https://www.etsy.com/ca/shop/vintageglory22/
Now that you've got an idea of what these brands have to offer. Pick your favourite for yourself or what you think your mom's favourite would be for Mother's Day next Sunday. And check out our #shopindependent website at www.shopindependent.ca to find even more brands offering promotions during social distancing.