COVID-19 Closures
Need New Ideas to Work on During the Pandemic? Try These 8 Strategies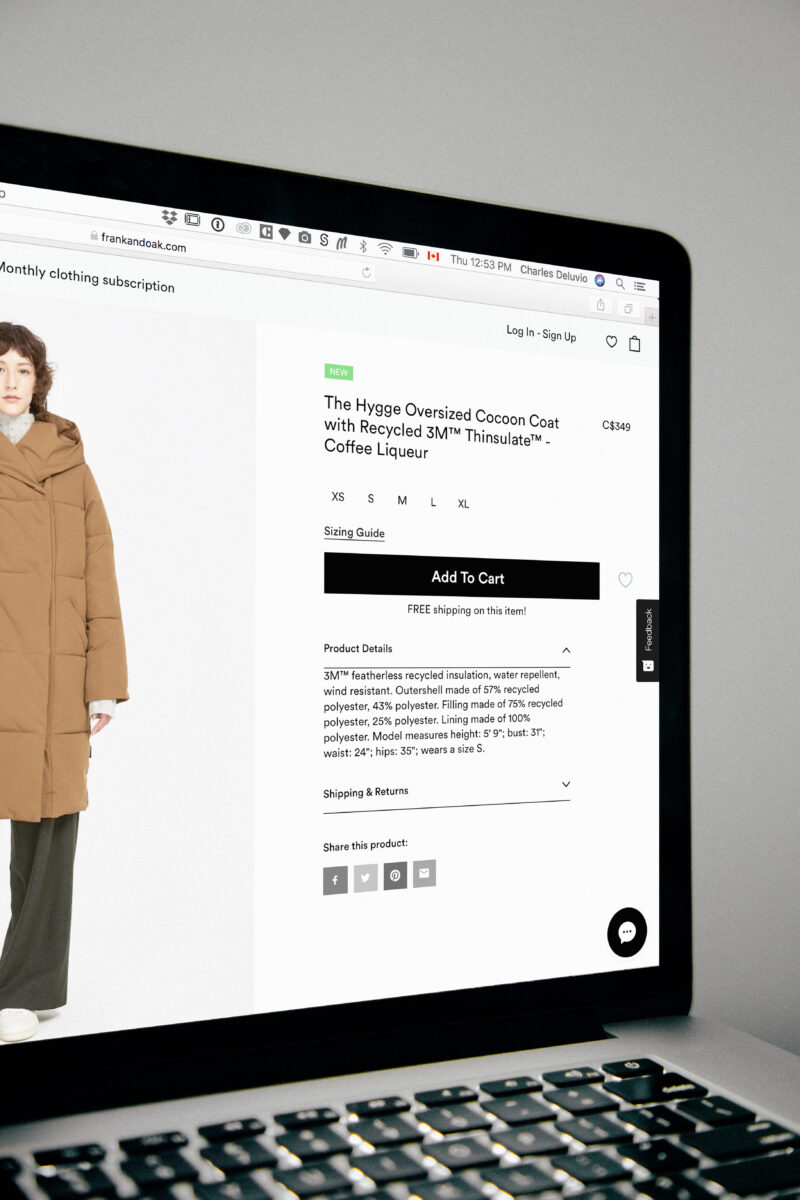 With COVID-19 pandemic happening so quickly many retail brands are struggling to pivot their strategy and adapt to the new realities. Use this time to improve your business whether that means launching a new product or improving how you communicate with customers. Here are some ideas and examples of how e-commerce brands can embrace change and come out with a larger and more loyal customer base.
1. Communication is Key
Some of the most common questions retail businesses get right now is whether they are still open and deliver their products. It is very important to communicate that you're still in business. Think about all the ways your customers can hear from you. This includes all social media accounts, your website and email. Provide details about physical store closures, your current lead times, delivery estimates and any other order details your customers and other stakeholders need to know about. If something changes make sure to update your messaging and send a note to those who might be affected by the changes.
OSEA does a great job of notifying their customers by adding a sticky bar to their website which includes the date of the last update, the status of their stock and shipping details. A similar announcement will give your customers confidence in your brand and ensure that they will receive their order on time.

If your website doesn't have a sticky bar functionality built-in, both Unbounce and OptinMonster offer them.
2. New Social Media 
As people are spending more time on social media, it's a great opportunity to become more present on one of the platforms you're not yet active on like Facebook, Twitter, Pinterest or TikTok.
For example, TikTok is the 7th most downloaded social media platform and its user base is growing faster than ever and has over 800 unique monthly users. Creating content for that social media platform can help you capture a new audience segment that could turn into customers.
Some retail brands that have successfully embraced this platform to get additional exposure are EOS Cosmetics, Fenty Beauty & Vineyard Vines.
3. Educational Content
Some people have more time right now and many want to learn something new. At the same time, anxiety levels are high and people are very sensitive when they feel they are being sold to.
You can choose to focus on lead generation rather than actual sales for a short time. A softer conversion might be beneficial for your brand in the long run. If you provide something of value in return for their contact information, you will grow your email list with engaged prospects.
Some examples include free webinars, DYI lessons, free checklists, etc.
4. Kickstarter Campaign
Have a new product in mind? Launch it through a Kickstarter campaign. It's a great low-risk way to increase your brand exposure, find new customers and fund a new product.
Studio Lorier uses this strategy to launch their new products and has successfully launched 4 products so far.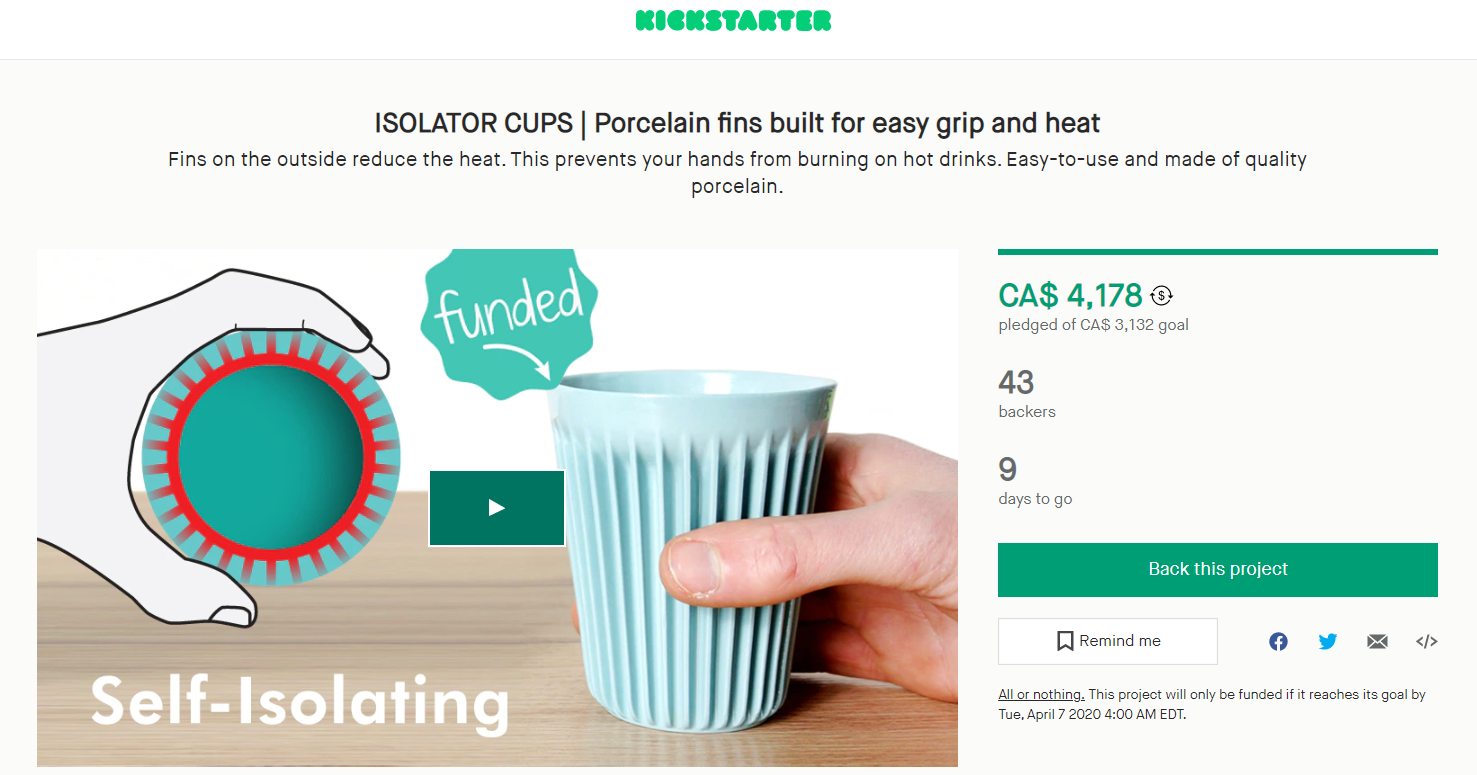 5. Partnerships
Consider partnering with an adjacent brand – somebody that has the same audience as you, but is not your direct competitor.
Many small and medium-sized retail brands are teaming up right now to announce giveaways. That way they can still grow their online following by cross-promotions.
For example, Orcas Lucille, a kids' clothing brand, has teamed up with 23 other small shops to give away over $1000 worth of baby products.
6. Games, Contests & Challenges
Engage your audience via games, contests, and challenges on social media. 
There is an increased interest in games where one person posts something and tags others to do the same, especially when they are all about spreading good vibes. You might have seen "See a puppy, post a puppy" or "5 Jobs I've had" games on various social media platforms.
Coal and Canary, a candle brand, announced a coloring contest where a winning candle design will be created as the next limited edition candle.
View this post on Instagram
7. Network, Make Connections, Build Friendships
There has never been a better time to come together and help each other out. The global pandemic is affecting all of us. Reach out to other entrepreneurs to form communities, organize virtual meetups and engagement groups.
Volume Retail has launched a new Virtual Community for retail vendors. It's a place for all of us to connect, share things that are working well, get advice and team up for cross-branding. Once you join you will have a chance to talk to other retail brands, join our lunch & learn events, share stories and get your questions answered.
8. Repurpose Your Content and Products
As the world around us is changing so are the needs of your customers. Many are self-isolating at home and are looking for ways to deal with the new reality. Ask yourself the following questions:
Have I written/created any content in the past that addresses any of the topics below?
Can I repurpose my product or change messaging that would help somebody experiencing the following?
staying home
working from home
entertaining kids at home
mental health
anxiety relief
etc.
For example, Oh Joy! Has created a blog post with crafty ideas for kids to do when they are not going to school or daycare.
Guilty Pleasures Bakeshop is now offering DIY Cookie Kits to keep the kids and adults entertained at home.
Saje has invited their Instagram followers to join their meditation to reduce anxiety.
What value could you bring to your customers and followers?