Brands
What Can Non-Essential Business Owners Do While Closed?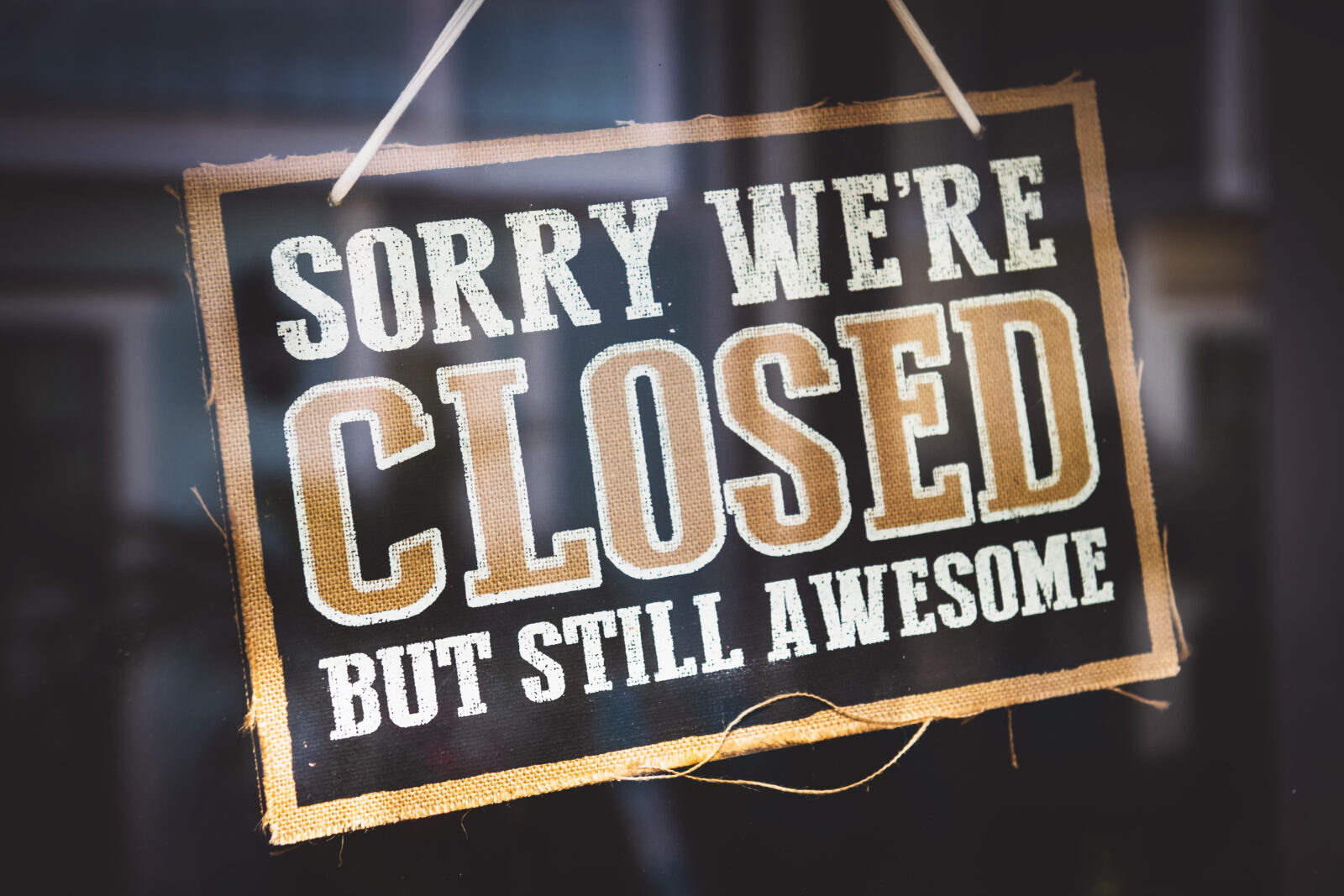 This article addresses how Volume Retail is responding to the government-mandated shut down of non-essential businesses due to the COVID-19 crisis, our decision to close, and what other business owners can do during this crisis.  
For non-essential business owners and consumers alike, what's happening in the world around us is terrifying. Most of us are concerned about what the uncertain future holds. But we have to focus on what we can control: the present. 
And if history has taught us one thing, it's that past or present; it's never a good time to start a business or grow a business. When the market is good, it's a competitive landscape. When the market is bad, capital is tight. Simply said, now is as good a time as any. And for those of us who've already taken that leap. Take advantage of this time to launch a new website, improve your marketing, define your big picture, and bring people together. 
What We Have Done Since the Non-Essential Business Closure
Over the past year, our business has been about opening retail locations and creating pop-up events that support independent businesses. Recently, we were in the process of launching a shop at Union Station in April, adding new product categories including cannabis accessories to our shop at stackt, and had just finalized the details of our first market for Mother's Day. 
However, a week before mandatory closures, we decided to shut down and halt all operations. Every business's worst nightmare, but it was the best course of action. We decided to take this time to work on our branding and communication—something we had previously overlooked when rushing to launch. 
Since, we've re-invented our brand and have readjusted our focus on how we communicate what we do with landlords, independent brands, and consumers. Refocusing our efforts has allowed us to keep productive, motivated, and, most importantly, sane.
Just last week, we were able to take the time to clarify our brand, define our roadmap, and identify our north star. In that week, we were able to build our new website. Furthermore, it has given us time to develop other parts of our business that didn't get attention because they weren't urgent.
Now that we've taken care of our needs, we're focused on how we can start to help others. We've turned our focus back to what we can do to support the brands in our store and other non-essential business owners during this shutdown. 
How Will

Your

Business Get Stronger During Social Distancing?
Similar to the effects of this pandemic, there are circumstances we absolutely cannot control. People can't go out. People can't visit stores. Big and small shows like The One of a Kind Show or Trinity Bellwoods Flea and shared retail stores like ours or The Nooks are all postponed and/or closed. If you have wholesale accounts, consumers aren't buying right now. But, the silver lining is that this is an opportunity to invest your time on the things that you've been putting off — the non-urgent yet essential things — because you could do it tomorrow. The same way many of us treat going to the gym. 
Whether you are a small team, a solopreneur, or a side hustler, it's almost impossible to get everything done. You often end up having to sacrifice the long game because you only have the bandwidth to manage what is directly in front of you.
How many of you have wanted to work on optimizing your online sales? Have you wanted to rebrand? Is it time for you to develop new social media strategy? The list goes on, but how many of us have had the time?
So as do as the Romans do, and carpe diem! Here are a few things we think any business owner can do right now:
Optimize your current site,

Starting to sell on Shopify

Grow your Instagram following

Master pay-per-click ads,

Improve your business process automations
Now is the time to get started! Build the next engine of growth for your business, whatever it may be. Just like how we rebranded and readjusted our communication strategy over the past couple of days. 
Are you a business owner that wants support during this time?
Read more about what Volume is doing to support independent business owners at this time.
Tell us how we can be helpful by filling out this form below: