Brands
Brew Great Coffee While Supporting Independent Coffee Shops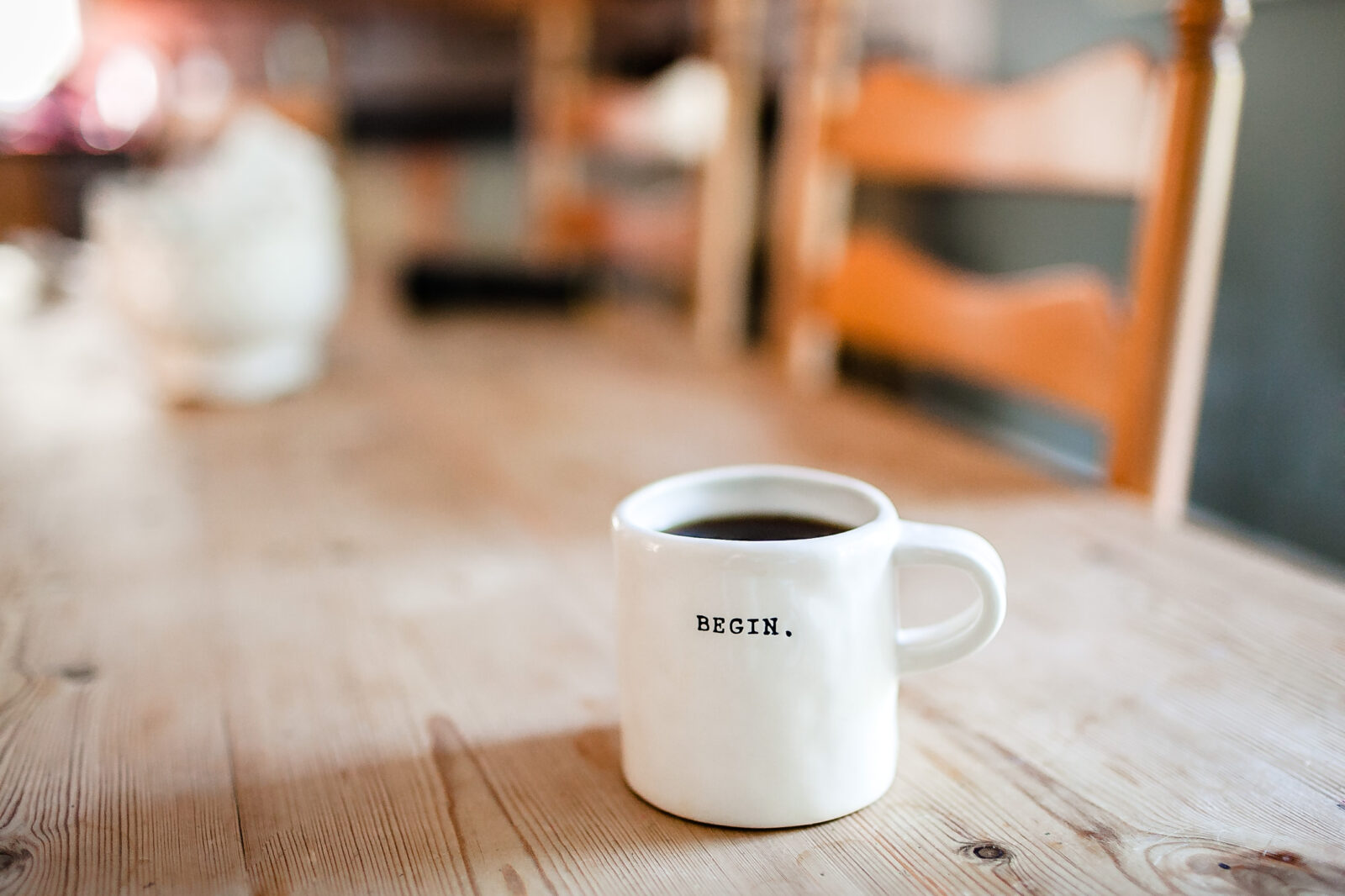 As part of Volume's #ShopIndependent coverage during the COVID-19 Crisis, we wanted to focus on independent coffee shops you can support and how to make a great cup from home. 
There's something about the daily coffee ritual I know many of us love and miss since the implementation of social distancing. The stimulating aroma of brewing coffee the second you walk through the door. The warm smile of a friendly barista. That piping hot first sip that in no way deters you from taking another. And for some, that food pairing that makes for the perfect combo.
We may not be able to enjoy the full experience for a while longer. But, the good news is you can still make great coffee from home. As a coffee enthusiast, here are my thoughts on how to make the perfect cup of joe.
Where to find your coffee: From independent coffee shops to roasters
Of course, many of us buy our coffee from Amazon or our local grocery chain. But, by supporting the independent coffee shops in your neighbourhood, you can feel good that you're giving back to your local economy while enjoying your new and improved cup of joe. Moreover, by buying from local and independent businesses, you are also supporting direct trade with farms. Direct Trade results in better wages and fairer trade practices for farmers all over the globe. So without further ado, here's a list of some of my favourite shops and roasters to get you started.
Local Shops Selling Great Coffee
Strangelove Coffee
When buying from Strangelove Coffee, you can rest assured that they take the coffee brewing process seriously. With a passion for coffee and an attention for detail, they do everything from curating heirloom varietals from craft farming regions to formulating approachable, yet complex blends. Currently, most of their locations are closed. But, they are doing bag and bean pick up as well as keeping their original site open with limited hours.
During this crisis, they are donating one meal to The Toronto Food Bank for every $5 spent you spend. Whether you get a gift card for future use or a bag of beans to take home today, you'll be supporting the Toronto Food Bank too.
Happy Coffee and Wine
When it comes to Happy Coffee and Wine, talk about a two for one deal. Not only do they sell coffee, but as their name suggests, they also offer wine options for pickup or free delivery. Sam, one of the owners, was the first person to teach me that coffee is complex and worthy of far more consideration than most people would think to give it.
Library Coffee
A cozy, airy shop in the Downtown Toronto core, Library coffee will take you on a trip around the world without having to leave your couch. With flavours, like Peaberry El Salvador and Wote Konga Ethiopia, you'll be tasting the rich flavours of the world in no time. And the best part, if you don't want to leave your couch to visit their shop. They are offering free shipping for orders over $50. Who said you couldn't have the best of both worlds?
Carbonic Coffee
Owned by the head roaster of Hale Coffee, Carbonic Coffee is a quaint shop with outdoor seating consistently switching up their choice of roast. So, if you're looking for a little adventure in your quarantine routine or you want to expand your taste buds, Carbonic Coffee is a great place to start. They also a variety of baked goods to pair with that great coffee. They are mostly making their sales through their Instagram during quarantine, so shoot them a message to pick up coffee and other coffee-related items.
Local Roasters
Pilot Coffee
With a commitment to provide quality coffee, educate consumers, and use nothing but state-of-the-art equipment, it is no surprise that in 2014 Pilot Coffe earned Micro Roaster of the Year awarded by Roast Magazine. Since, with the wind on their backs, they've gained international recognition and have established dominance in Toronto's specialty coffee scene. Today, Pilot Roasters does everything from full-service roastery, wholesale accounts coast to coast, operating a department dedicated to cold brew production, and so much more.
Hale Coffee
At Hale Coffee, they love coffee just as much as Kanye loves Kanye. Just as much as not more because well, that simply would be impossible. As a result, their production and roasting process is fuelled by a desire to scour the globe to find the best bean. As for their ultimate goal with every cup, it's to increase transparency in coffee. From establishing direct farmer relations, working to influence emerging techniques and styles, monitoring shipping procedures, and ensuring that only the highest quality coffee is sourced and delivered. Creating that transparency results in a dynamic where the roaster is preparing your coffee to the farmer who harvested the beans knowing each other. Therefore, building a sense of community.
These are just a few of the shops and roasters to choose from that the Toronto specialty coffee scene has to offer. So no matter where you get your coffee, the important thing is to choose local because every dollar makes a difference. And pro-tip, the next time you stop by a shop or roaster, ask them for advice, specify how you are going to brew your cup and get them to grind it accordingly.
How to Make Your Coffee At Home
You've picked up everything you need. You've supported your independent coffee shop or roaster and farmers who supply them. Now it's time to make that perfect cup of coffee.
First things first, you'll need the right equipment to properly grind it, weigh it, and add the correct ratio of water at the right temperature. So here's a step by step guide to brewing great coffee.
Grinding the coffee
First, you are going to want to weight out the right amount. Generally, any kitchen scale will work, but this Hario will not only weigh the right amount. But, will also time your pour when you end up making your coffee as well.
Get a hand grinder for a budget-friendly cup. But, if you want to treat yourself, I recommend an electric blender. The type of grinder specifically should be a burr grinder; other mills can negatively affect the quality of your cup. You may opt to purchase this from a non-independent business depending on your budget, especially for an electric one.
Boiling Water
Pilot Coffee has this top-of-the-line gooseneck kettle like this one or Library also has excellent options here. You can always just boil water using the pot you already have at home, but if you want to get deep into it, a gooseneck kettle helps, especially if you are going to use a pour-over method.
Manual Brewing Methods
I don't own a coffee maker, but one of my favourite baristas in the city has told me multiple times that you can make the perfect cup of coffee with almost any machine, you just need to measure out the correct water to coffee ratio, experiment with your grinds, and find the right brewing method for you. Here are a few to try today!
Aeropress
One of the most convenient ways to make a cup of coffee at home. I use this regularly and feel as if I can be a little less careful with how much coffee I put in my weight and how long I brew it for a while also getting a great cup of coffee in the end. The other beautiful thing is that it's straightforward to clean. Just knock out the filter after you're done, and most of the coffee comes right out into the garbage. Rinse it and reuse it.
The Mountain
I just bought this, still have yet to use it, and am excited to test yet another drip method. It's designed to be more comfortable than some other hand pouring techniques because of the way it drips, and I got mine from Library Coffee.
Chemex
I use a Chemex with a metal cone filter because, frankly, I'm not expert enough to pour it with their paper filters and distribute the water evenly etc. I have recently started to put a paper filter inside of the cone, this probably isn't "correct," but I've been making a great clean cup of coffee. A side benefit of a Chemex is that you can also use it as a decanter for wine, according to our friends at Happy Coffee and Wine.
Hario
I bought a Hario but can't make a decent cup of coffee with it myself. It requires a lot more monitoring and a lot more patience, which I don't usually have BEFORE drinking my cup of coffee. Getting started with their starter kit is a high price point.
French Press
Arguably the easiest way to make a few cups of joe, not my personal favourite. And unlike most, it isn't because it can get a little thick with sediment towards the end. I find them a pain in the ass to clean.
Time To Enjoy!
When it comes time to drink your coffee, I prefer to drink it out of a glass, like wine. Get insulated glass mugs like these. As for milk, while I prefer to drink my coffee black, some of you are looking to make lattes or just add a bit of milk. Carbonic coffee is offering a free bag of coffee along with a purchase of their case of white gold, aka Oat Milk.
Now that you know how to brew that perfect cup of joe, hopefully, it'll temporarily satisfy your craving for that daily coffee run most of us had when the world was going round.